6 bed EQUESTRIAN PROPERTY with 61 hectares
2 000 000 € | Ref: RSV100-545
Unique farmhouse located in one of the most beautiful parts of the Algarve's west coast, totally renovated and comprising a main house and 3 annexed apartments.
The property has an area of approximately 61,5 ha and has been an equestrian centre for a long time and is ideal for country and beach lovers. It is set in a beautiful secluded valley only a few kilometres from the coast and the two Atlantic beaches of "Bordeira" and "Amado". There is always a mild temperature and even in the summer months the climate is very agreeable, because of the Atlantic breeze.
The habitation consist of one main house with 3 bedrooms and 3 bathrooms, large kitchen and living with open fire Name with a water deposit connected to radiators through all the rooms, a large mezzanine, a storage room and a garage. It also has another living area with two apartments, one with two bedrooms, ample bathroom and open kitchen with living area with a fire place and another with one bedroom, a bathroom and a kitchenette, also with a fire place.
The 3 units have an adjoining door so they can be used as one, accommodating 12 to 14 persons and separately, they all have TV from satellite. There is in the main house a telephone and internet connection but works with Wi-Fi to the others.
There is also one annex out the back of this building with a small apartment with a large kitchen and a porch with a bar and a toilet, ideal for BBQ in groups.
The whole plot consists of approx. 10 hectares of flat land fenced with several paddocks for horses to graze in the valley and 1,200sqm of buildings, approximately 600 sqm for habitation and another 600 sqm for the stables and the storehouse. The remaining area are hills, fully fenced and consist of approximately 30ha of cork oaks and indigenous "medronho" trees and, 20ha of pine trees, planted 17 years ago. The cork will be taken in 2016, 2017 and 2021, the pine cones for nuts have started to be collected in 2011 and the medronho fruits are used to distil liquor for personal consumption. Inside there is a dam for the black mountain pigs we breed, to drink and for fire prevention and there is also a track, approx. 5km long, well maintained, also suitable for walks, jogging and mountain bikes or horse riding.The hundred year old farm house was built with rammed earth and stones and has been completely renovated 10 years ago with the same materials in the form of compressed earth blocks (CEB). An ecological system taking advantage of the thermal mass of the construction and consequently providing a healthy and sustainable development from which to enjoy the stunning local environment. The energy consumption can be reduced substantially because there is no need for air condition equipment for cooling during the long summer months.
The sewerage works with one septic tank and one extra close tank of approx. 20m3 to be emptied by the Municipality. There is main electricity and water supplied but there are also 2 wells and one pond to irrigate the vegetable gardens and the orchards, one with orange trees and another with various fruit trees.
The stables are 330sqm, are built in cement blocks, the roof is made of pine beams and ceramic tiles and consist of 10 boxes, a saddle room, a store room, toilets and a bar.
The storehouse has approx. 300sqm, also built in cement blocks and pine beams but with a roof made of corrugated iron sheets and consist of an open area to store and maintain the agriculture machines and has a workshop, an office with telephone and internet connection, a large kitchen and toilets.
Faro International airport is approximately 1hr 20mins by car. The property is 15 minutes from Aljezur, and 30 minutes from Lagos.
A fabulous property that must be seen to be appreciated. Viewing highly recommended.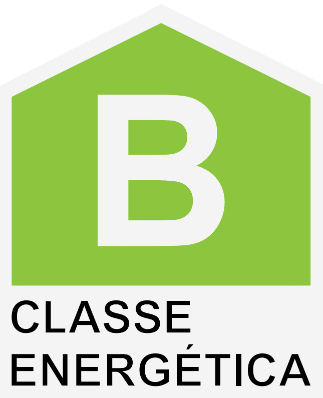 While every care has been taken to ensure the accuracy of the description and details herein, it is only for guidance and they do not constitute part of an offer or contract.