3 bed 3 Bedroom Resort Apartment Frontline to the Beach
370 000 € | Ref: D24-T3APT
This spacious three bedroom apartment located within a private resort walking distance to the beach. The kitchen is fully equipped with everything you need to move in or start renting out, with washing machine, dishwasher, fridge/freezer, microwave, oven, electric hob, kettle, toaster, blender and kitchenware. The apartment also has a spacious lounge, dining area, three bedrooms and two bathrooms.

There are patio doors to the terrace from the living room which is supplied with outdoor furniture.

The apartments are served by 5 communal swimming pools, one of which is a heated indoor pool with spa.

The resort offers the best of the Algarve. Only 2km from the center of Lagos and just 100 meters from the beach, with all the amenities and services included, you'll be able to focus on only one thing: your well-being.

All the apartments are fully furnished.

The resort also has a Wellness Center which is situated within the heart of the resort and is beautifully designed to ensure an aura of complete tranquility. From the moment you step into the magnificent changing rooms, you enter an oasis of calm in a busy world.

At the Spa, you will find a wide array of spa treatments and free heated facilities which include a sauna, jacuzzi, hydrotherapy pool, turkish bath and experience showers, adjoining the indoor heated pool.

For the more energetic, there is a modern gymnasium boasting fabulous sea views and state-of-the-art Technogym equipment and personal training sessions.

The resort reception is open for 24 hours a day to meet costumers' needs. Security is available 24h/7. There is cleaning services and maintenance to repair whatever is needed in your property. The garden team ensure the landscapes are always tidy and looking beautiful.

Buying a property is always an investment, but at the Resort you'll be making a solid investment with monetisation potential through the possibility of renting your home. Furthermore, you won't have to worry about the management of your property because they take care of it for you.

The Resort also has a Lobby Bar which is open all day and is ideal for a mid-morning coffee or a pre-dinner cocktail, two pool bars (seasonal opening) and a Restaurant, specialized in Mediterranean food.


REF.D24-T3APT


This spacious three bedroom apartment located within a private resort walking distance to the beach. The kitchen is fully equipped with everything you need to move in or start renting out, with washing machine, dishwasher, fridge/freezer, microwave, oven, electric hob, kettle, toaster, blender and kitchenware. The apartment also has a spacious lounge, dining area, three bedrooms and two bathrooms.
There are patio doors to the terrace from the living room which is supplied with outdoor furniture.
The apartments are served by 5 communal swimming pools, one of which is a heated indoor pool with spa.
The resort offers the best of the Algarve. Only 2km from the center of Lagos and just 100 meters from the beach, with all the amenities and services included, you'll be able to focus on only one thing: your well-being.
All the apartments are fully furnished.
REF:D24-T3APT
The resort also has a Wellness Center which is situated within the heart of the resort and is beautifully designed to ensure an aura of complete tranquility. From the moment you step into the magnificent changing rooms, you enter an oasis of calm in a busy world.
At the Spa, you will find a wide array of spa treatments and free heated facilities which include a sauna, jacuzzi, hydrotherapy pool, turkish bath and experience showers, adjoining the indoor heated pool.
For the more energetic, there is a modern gymnasium boasting fabulous sea views and state-of-the-art Technogym equipment and personal training sessions.
The resort reception is open for 24 hours a day to meet costumers' needs. Security is available 24h/7. There is cleaning services and maintenance to repair whatever is needed in your property. The garden team ensure the landscapes are always tidy and looking beautiful.
Buying a property is always an investment, but at the Resort you'll be making a solid investment with monetisation potential through the possibility of renting your home. Furthermore, you won't have to worry about the management of your property because they take care of it for you.
The Resort also has a Lobby Bar which is open all day and is ideal for a mid-morning coffee or a pre-dinner cocktail, two pool bars (seasonal opening) and a Restaurant, specialized in Mediterranean food.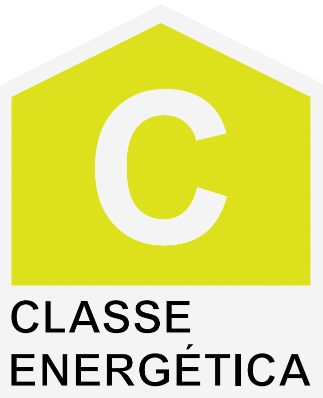 While every care has been taken to ensure the accuracy of the description and details herein, it is only for guidance and they do not constitute part of an offer or contract.